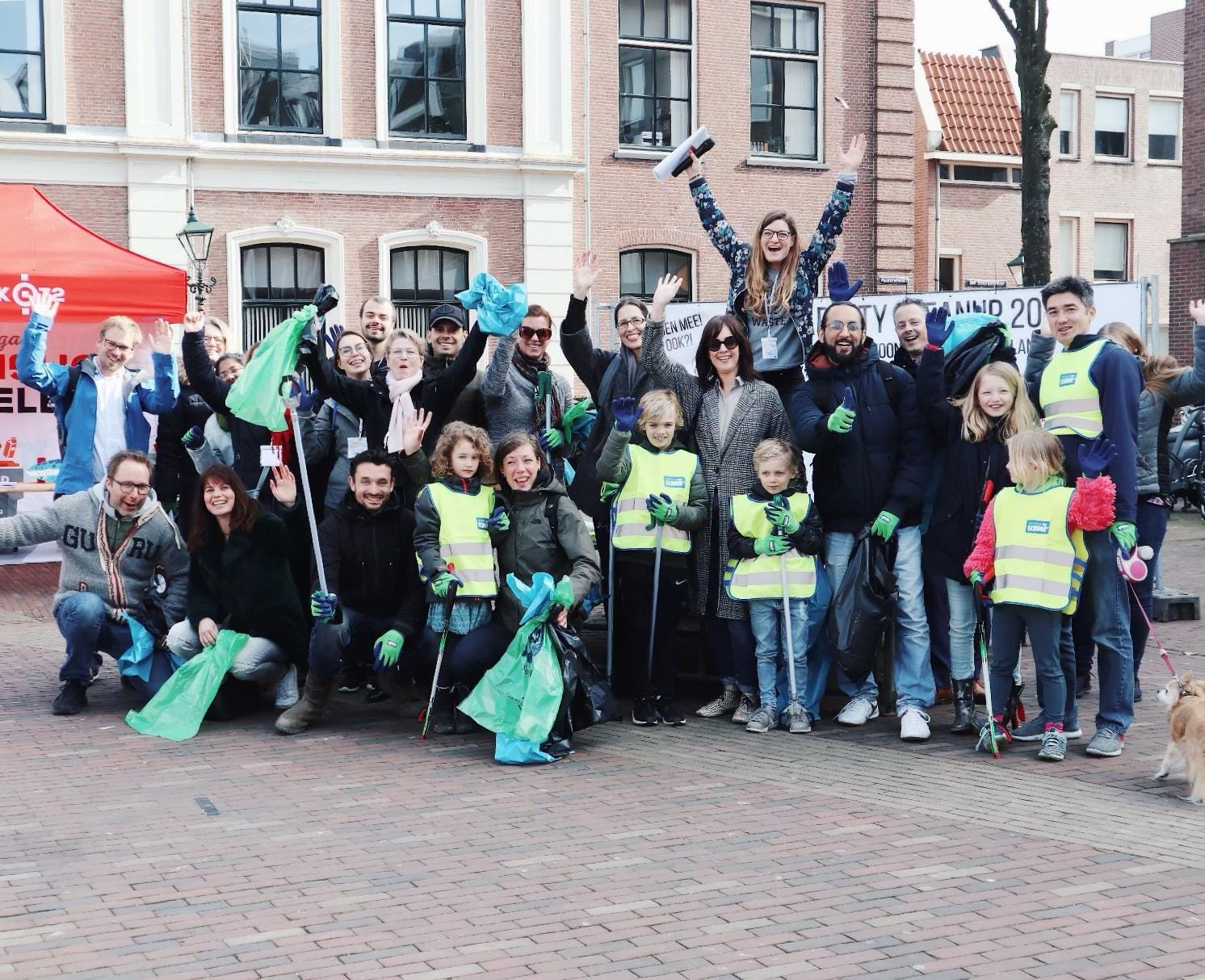 Alkmaar City Cleanup
De grootste stadsschoonmaak van Nederland.
Start zaterdag 16 september (World Cleanup Day) tot en met zaterdag 23 september 2023!
Adopteer je buurt!
Wist jij dat de gemeente Alkmaar 30 buurtadoptanten kent die hun wijk schoonhouden? Wil je weten wat buurtadoptie eigenlijk in houdt en hoe je je kunt aanmelden? Check het hier.
Samen voor Schoon Alkmaar
Zomers zetten we ons weer in voor peukvrije stad. Op meer dan 15 locaties kun je gratis een asbakblikje afhalen en kom je ons tegen in Park het Bolwerk tijdens de zomerse dagen.
Laatste Nieuws
Er komt weer een heerlijk cleanup seizoen aan. Op zaterdag 18 maart gaan heel veel Alkmaarders weer aan de slag in hun buurt voor Landelijke Opschoondag.

Alkmaar City Cleanup 2023 start op zaterdag 16 september (World Cleanup Day) en eindigt op zaterdag 23 september. Hopelijk wordt het net als vorig jaar weer een waar schoonmaakfeest. Op tientallen locaties werden acties georganiseerd en in totaal werd met 413 deelnemers 393 kilo zwerfvuil opgeruimd. Dat resultaat willen we natuurlijk ook dit jaar weer overtreffen!

Wil je het hele jaar blijven schoonmaken in jouw buurt, reserveer dan een leengrijper via Stadswerk072 of meld je aan voor buurtadoptie.

We horen graag van je!

Hartelijke groet,

Stadswerk072 & Love Not Waste


Alkmaar City Cleanup is een initiatief van cleanuporganisatie Love Not Waste
en wordt gesteund door deze fantastische partners! Kijk voor meer cleanups op www.lovenotwaste.com
Voor meer informatie of het aanmelden van jouw schoonmaakactie tijdens Alkmaar City Cleanup stuur je ons een bericht!
Vermeld in je bericht de datum van je actie, de starttijd & locatie.